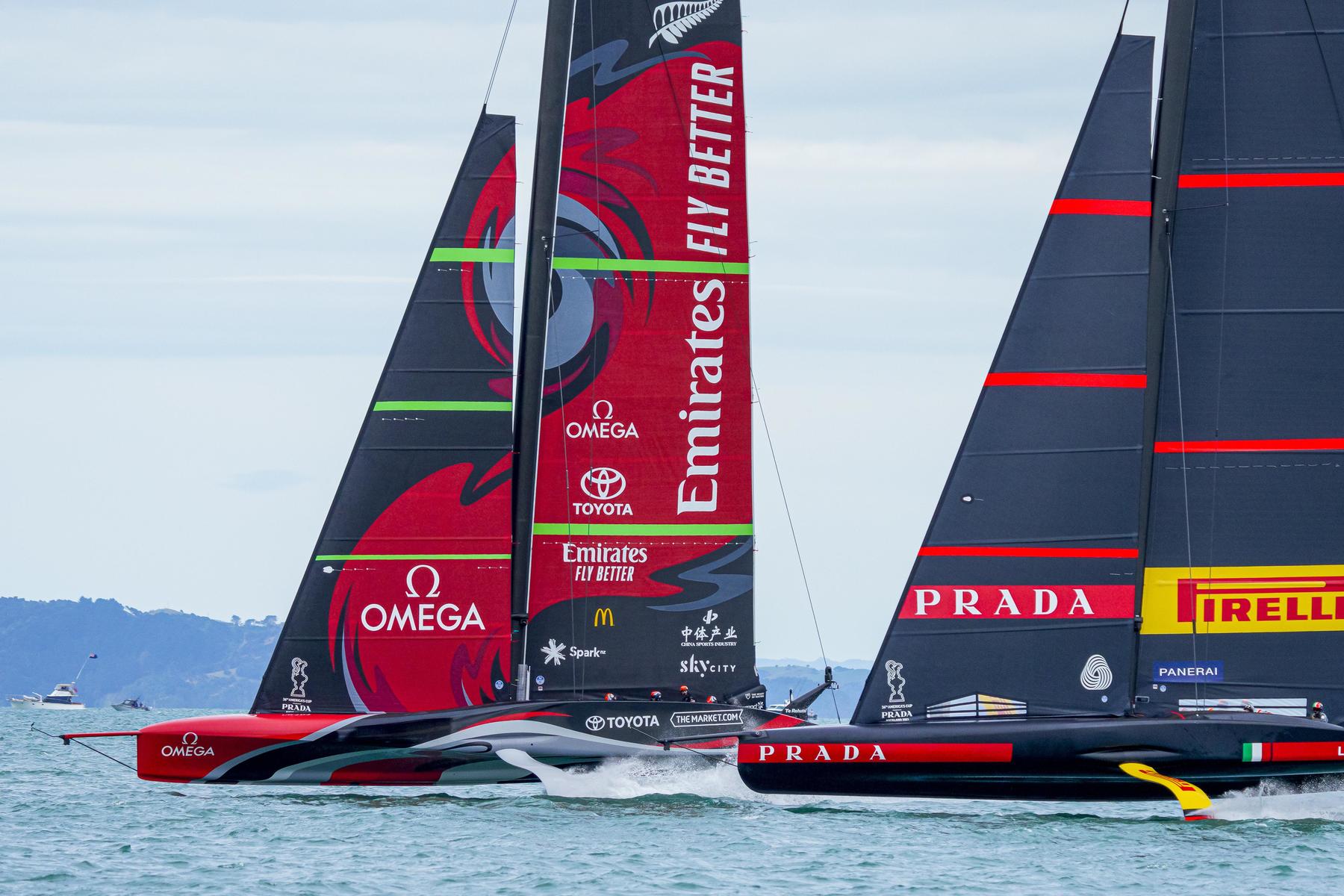 Photo: americascup.com
36th AMERICA'S CUP DAY 1, Race 1 to Emirates Team New Zealand, Race 2 to Luna Rossa Prada Pirelli
2021-03-10
Traduire automatiquement:
Earlier rumors that Emirates Team New Zealand would be superior in speed proved wrong. The boats seem to be equal and none of them can afford any mistakes if you want to win the race.
Race 1
After a smooth start with an advantage for Emirates Team New Zealand, New Zealand took a grip that they never released.
Emirates Team New Zealand finished with a margin of 31 seconds ahead of Luna Rossa Prada Pirelli.

Race 2
Before race 2, the wind increased to a steady 13 kts.
Luna Rossa Prada Pirelli took the start and even though it was sometimes an even race, Luna Rossa Prada Pirelli kept the lead throughout the race and won by just under 7 seconds.